Projects
Here are some of the projects I've worked on in the past — some still actively maintained, and others retired or on pause.
Tokopedia
Frictionless Shipping Address
Speed up filling address by maximizing automation on each label in order to increase success rate during checkout process.
🔐 Ask me to unlock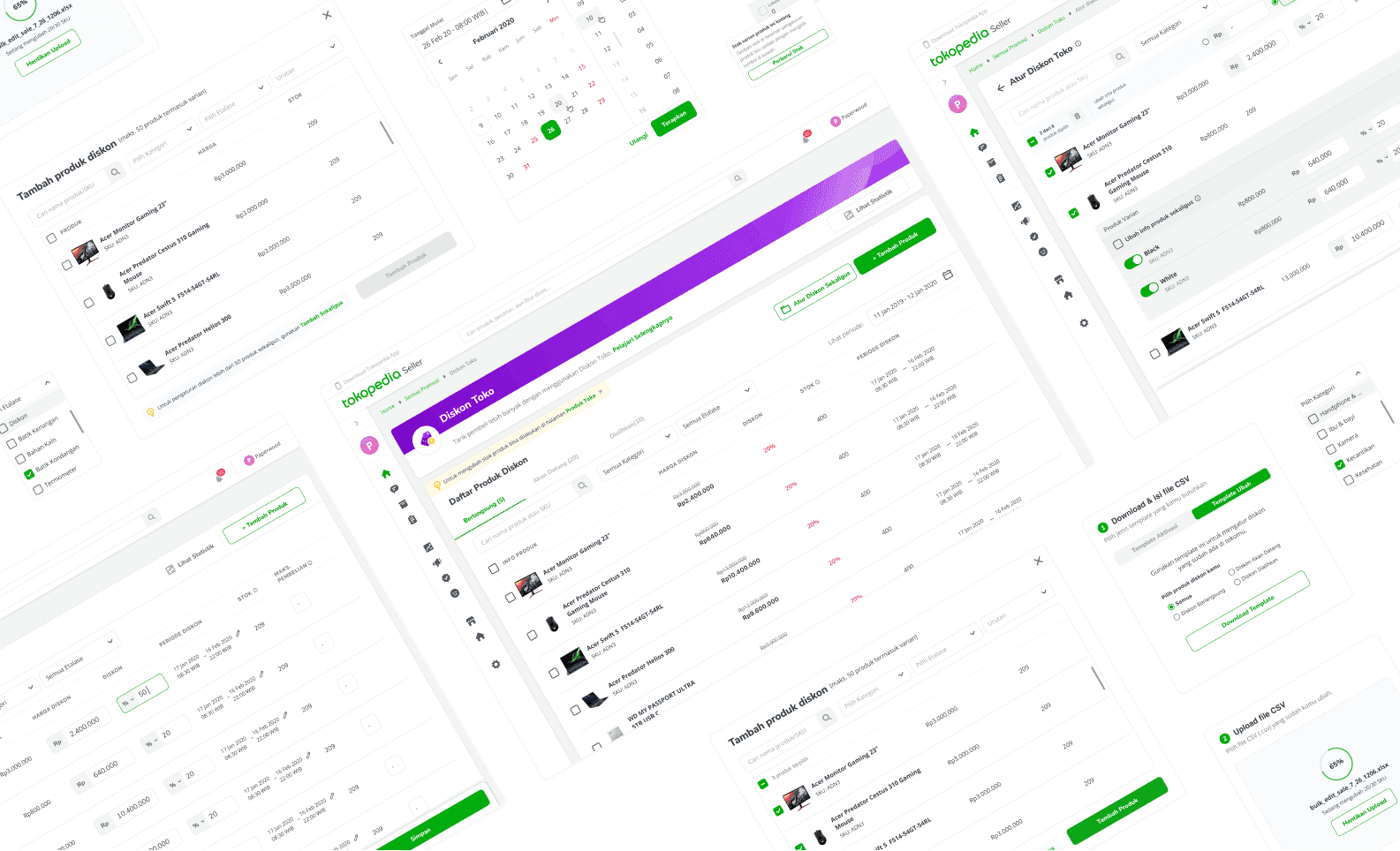 Tokopedia Seller Platform
Redefining Product Discount Experience
How to provide an easy to use, hassle free, and flexible platform that sellers can use to make their process of discount activation.
View work →
Latest writings
I write about what I've been working on, problems I've solved, and things I'm still trying to figure out.